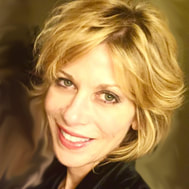 DESIREE HOLMES SCHERINI, CHt, NLP Life Strategist
Certified Clinical Hypnotherapist and NLP Life Coach
Author - Journey to Joy, The Written Path
Creator of The Intuitive Insight ProcessTeaching Faculty - TRANSFORMATION TV
Content Contributor - The Wellness Universe
you can see my Transformation TV free teaching segment here-
https://www.transformation.tv/p/DesireeScheriniTVShow
you can follow my blog contributions to the Wellness Universe here:
http://blog.thewellnessuniverse.com/?s=desiree+holmes+scherini
​
I use multiple methods to help my clients reach their fullest awareness and reach their most fulfilling future! With multiple certifications and training in helping strategies, from communication and stress management, to the cutting edge therapy of Soul Link, that eliminates negative emotions and feelings surrounding even the most difficult memories and events, I am prepared to provide positive results. My approach is client centered, specific to each individual. If you're ready for change, I'm ready to help!
​Desiree Holmes Scherini, CHt, NLP
Certified Clinical Hypnotherapist and NLP Life Coach
​
transhypnotherapy@gmail.com office 202.203.0725 cell 443.694.5618
Come "like" my Facebook page!
Ihttps://www.facebook.com/pages/TransHypnotherapy/487441501309537
I share ideas, thoughts and the great voices of wonderful thinkers there!
Certified Clinical Hypnotherapist
, National Association of Transpersonal Hypnotherapists – 2012
Certified NLP Life Coach
– Global Welcome, National Association of Transpersonal Hypnotherapists – 2012
Certified
for
Post Traumatic Stress Disorder Hypnotherapy
– 2012 with Michael McGhee
Certified
for
Transpersonal Dowsing – Intuitive Inquiry
- 2015 Unlimited Potential Healing
Certified
for
Mind-Body, Psycho biology Healing
– 2015
with Michael McGhee
Certified
in
SOUL LINK & AWARENESS IN CONSCIOUSNESS
– 2016 with creator – Gary Sinclair - Awareness in Conciousness
Certified
for
Art Therapy
2016 - Renaissance Life Therapies, UK
Extended education in
Weight Loss, Non-Surgical Body Contouring, Pain Management, Smoking cessation
and other
addictions
, as well as working with
Couples
and relationships
BA University of California
– Psychology -1987
Facilitator
with the Naval Alcohol and Drug Safety Action Program 4 years
University of Arizona, Psychology Dept.
trained Facilitator level 4 (highest level) for the United States Navy program for personal responsibility,stress management, interpersonal communication and addiction prevention -1990
Member
– National Association of Transpersonal Hypnotherapists http://www.nath.world/
Member –
International Hypnosis Federation http://hypnosisfederation.com/
Member and Contributing content writer -
The Wellness Universe
https://www.thewellnessuniverse.com/
Member
- ALIGNABLE https://www.alignable.com/
Member
- The Theosophical Society in America ​https://www.theosophical.org/